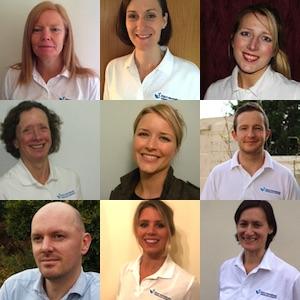 A small, personal team
Bristol neurophysio is a leading private neurophysiotherapy clinic for people in Bristol and the surrounding area, comprising a hand-picked team of health professionals to offer a full service of treatments. All of our staff are highly trained and all participate in continuing professional development (CPD) programmes to ensure that knowledge and expertise are cutting-edge.
We have excellent links with local NHS services and work closely with GPs, consultants and other healthcare professionals to optimise treatment.
Bristol neurophysio's physiotherapists are fully HCPC and CSP registered.