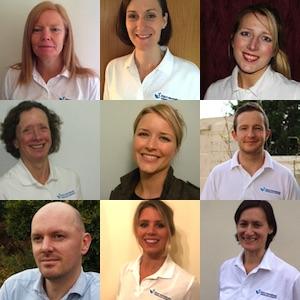 A specialist, interdisciplinary team
Bristol neurophysio is the leading private therapy service for adults and children in Bristol and the surrounding areas including Bath, Somerset, Gloucestershire and South Wales. We comprise of an interdisciplinary team of health professionals to offer a full range of treatments.  
Bristol Neurophysio works mainly with individuals with neurological conditions but also offer high-quality rehabilitation following illness and injury. All of our staff are highly trained with many years of experience and all participate in continuing professional development (CPD) programmes to ensure that knowledge and expertise are cutting-edge.
We have excellent links with local NHS services and work closely with GPs, consultants and other healthcare professionals to optimise the effectiveness of our input.
Bristol Neurophysio's therapists are all HCPC registered and all of our physiotherapists are CSP registered.